Battery Chemicals Complex
A unique integrated Battery Chemicals Complex
Our Battery Chemicals Complex is being developed as a midstream and downstream hub for diversification and geopolitical alignment of supply chains for electric vehicle and battery cell manufacturers (OEMs) in growth markets in the UK, Europe and Kingdom of Saudi Arabia.
The Complex will be built in Yanbu Industrial City in the Kingdom of Saudi Arabia. Yanbu provides a strategic location adjacent to a deep-water port on the Red Sea and is ideally situated for importing raw materials and exporting battery chemicals to target markets. The Battery Chemicals Complex comprises staged development and expansions of a Lithium Chemicals Plant, a Nickel Chemicals Plant and a Cathode Active Materials Plant.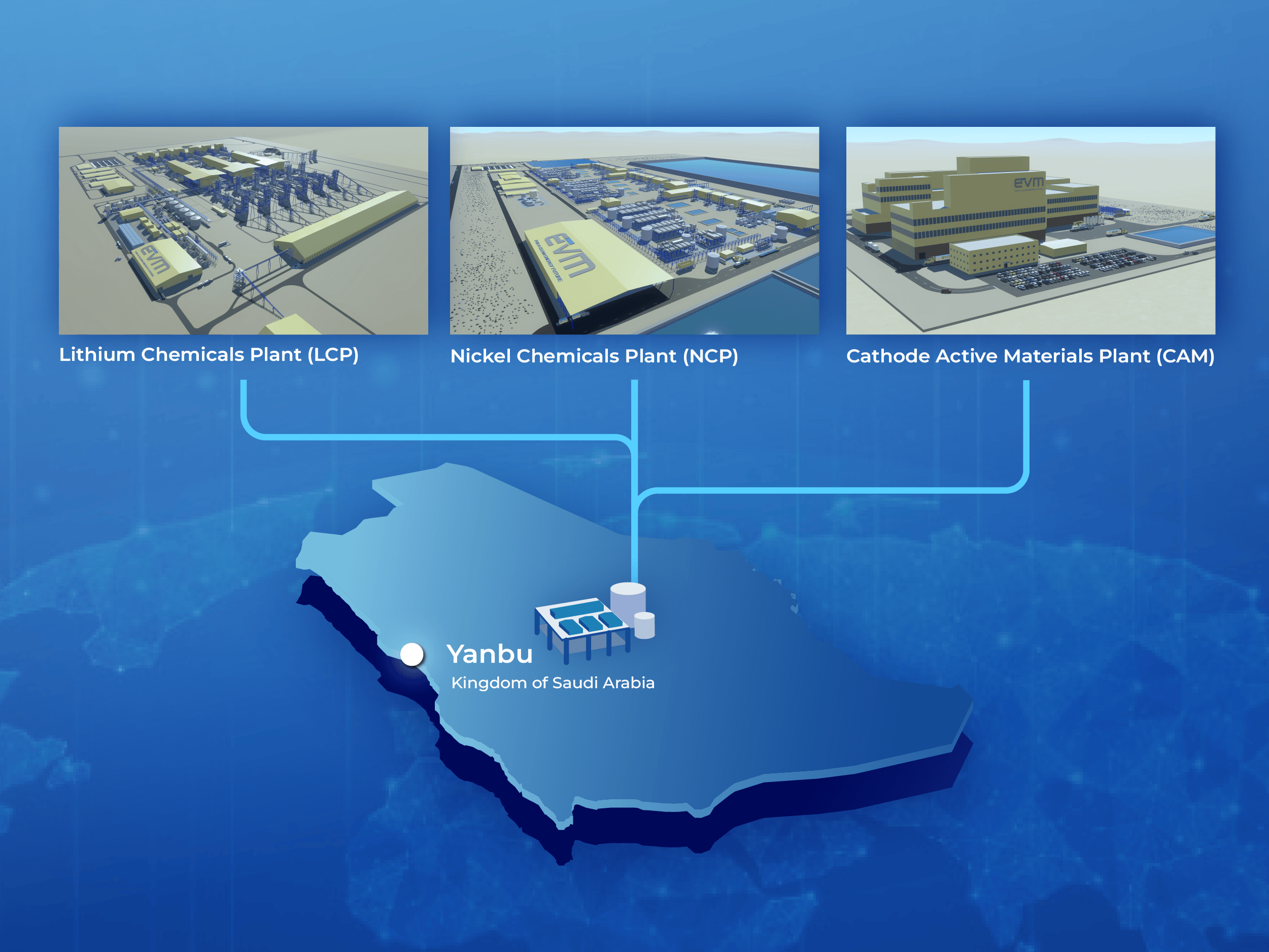 Cathode Active Materials Plant
The CAM Plant will produce both high energy density cathode active materials (NCM) and lower energy density cathode active materials (LFP and LMFP).
Lithium Chemicals Plant
Scheduled for construction in 2023, the Lithium Chemicals Plant (LCP) will comprise of four processing trains producing 25,000 tpa of high purity lithium hydroxide monohydrate (LHM) per train.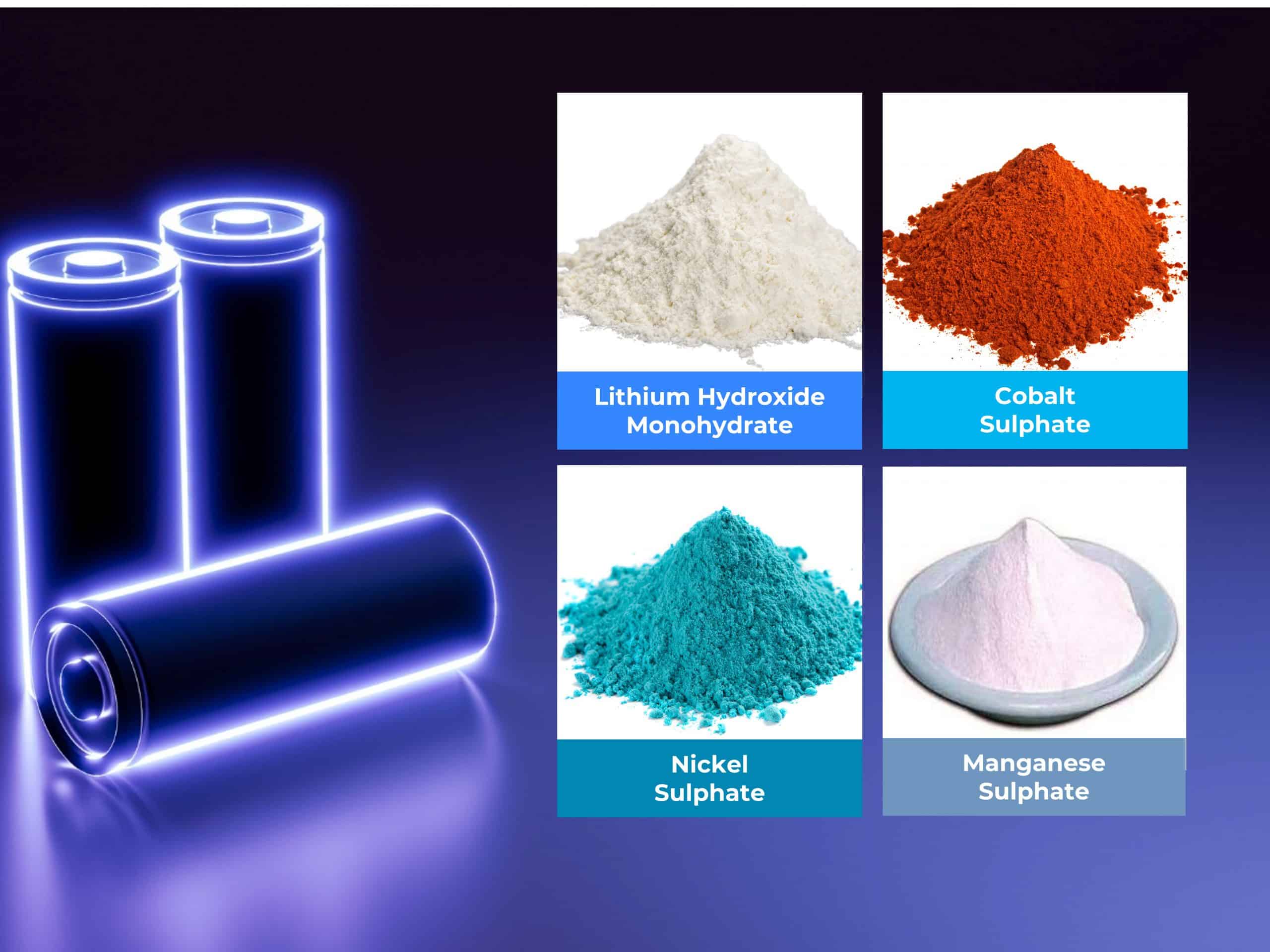 Producing high purity battery chemicals
Our Battery Chemicals Complex will produce high purity chemicals containing lithium, nickel, cobalt, manganese and other essential metals.
We are fast tracking the staged development and expansion of the Complex to include four processing trains in the Lithium Chemicals Plant to produce 100,000 tpa of Lithium Hydroxide Monohydrate (LHM) and three processing trains in the Nickel Chemicals Plant to produce 450,000 tpa of Nickel Sulphate Hexahydrate (NSH), plus Cobalt Sulphate Heptahydrate (CSH) and Manganese Sulphate Monohydrate (MSM). Construction of the first two processing trains for production of LHM will start in Q1 2023.