Integrated Global Supply Chain
Creating an integrated global supply chain
Original Equipment Manufacturers (OEMs) in growth markets in Europe, North America and the Kingdom of Saudi Arabia are seeking to secure, transparent and stable long-term supplies of critical raw materials, high purity chemicals and cathode active materials.
Development of the upstream supply chain for these fundamental raw materials has been overlooked and is not sufficient to supply the demand growth required for electrification. Further compounding supply uncertainty is a critical shortage of midstream and downstream processing capacity to produce cathode active materials in the UK, Europe and Kingdom of Saudi Arabia.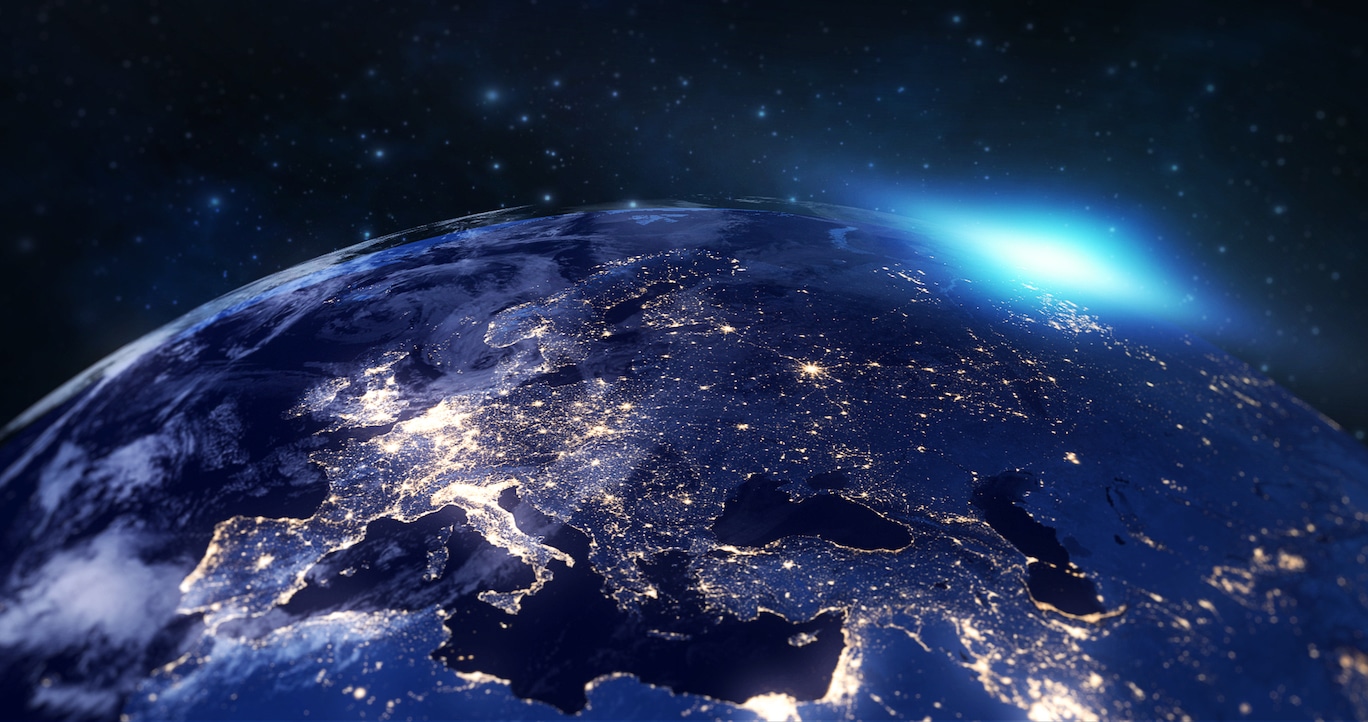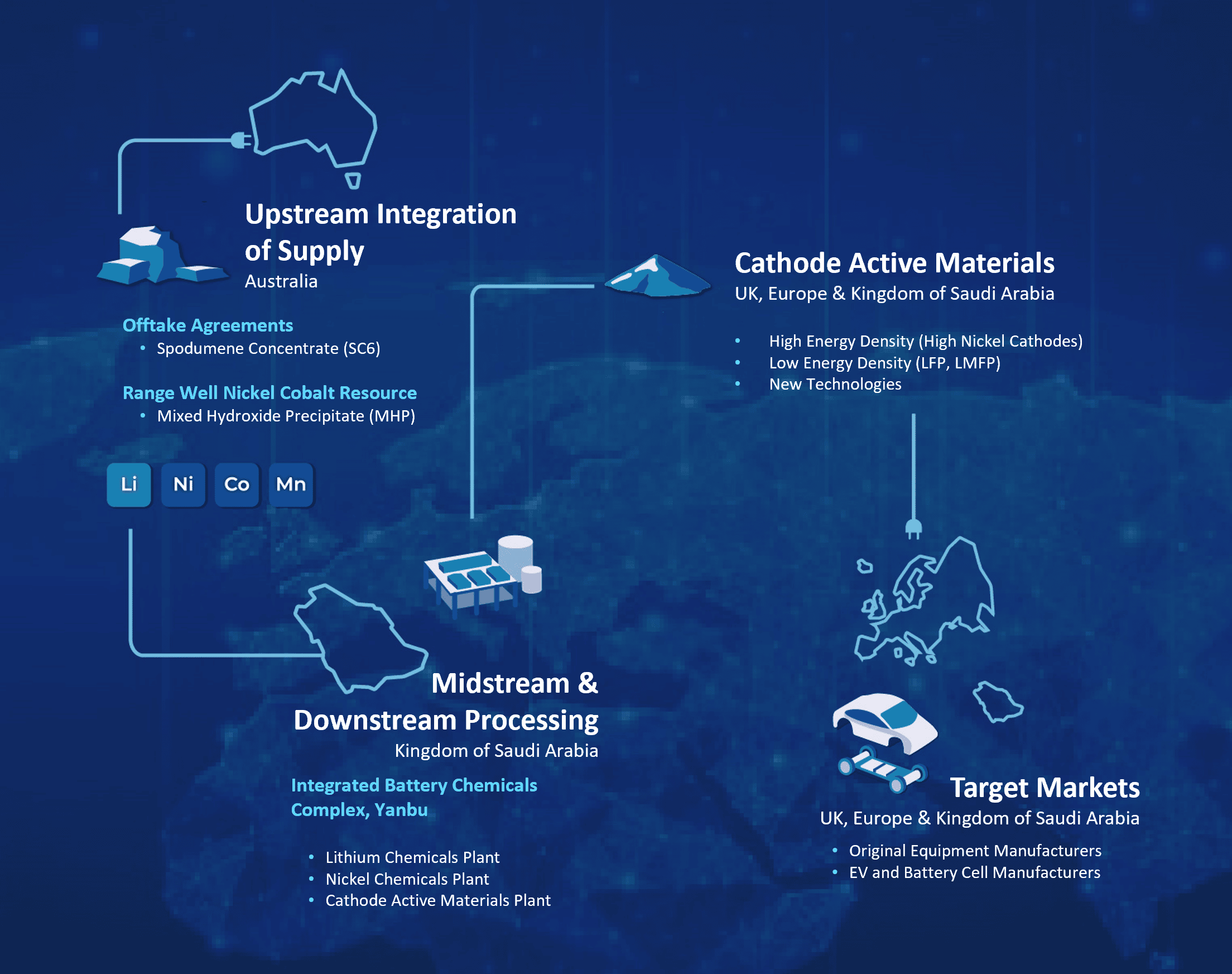 Preventing supply chain risks
With countries and industries around the world pledging to transition to a low or no carbon economy, new OEMs are completely exposed to supply chain risks in terms of long-term supplies, prices and costs.
Benchmark Mineral Intelligence forecasts structural deficits in the supply of lithium hydroxide monohydrate and nickel sulphate, the key chemicals required for high energy density cathode active materials, commencing in 2024/25 and 2027/28 respectively.
Through development of the Battery Chemicals Complex and the upstream integration of the supply of critical raw materials, we are positioned to capture a growing market share of the global battery materials industry by supplying high purity chemicals and cathode active materials during periods of deficit in global markets.