Lithium Chemicals Plant
Midstream production of high purity Lithium Hydroxide Monohydrate (LHM)
Scheduled for construction in 2024, our Lithium Chemicals Plant will comprise of two LHM processing trains with the capacity for up to four additional trains.
Spodumene concentrate will be used as feedstock for conversion to high purity lithium hydroxide monohydrate. This will be acquired under project and offtake agreements with lithium companies in Western Australia, the largest producer of spodumene in the world, as part of the EVM Australian Lithium Alliance.
The state-of-the-art facility includes a large container storage area for provision of feedstock, process consumables and battery chemical products. Rigorous quality control and product traceability ensures that only the high purity product meeting quality requirements is packed and delivered.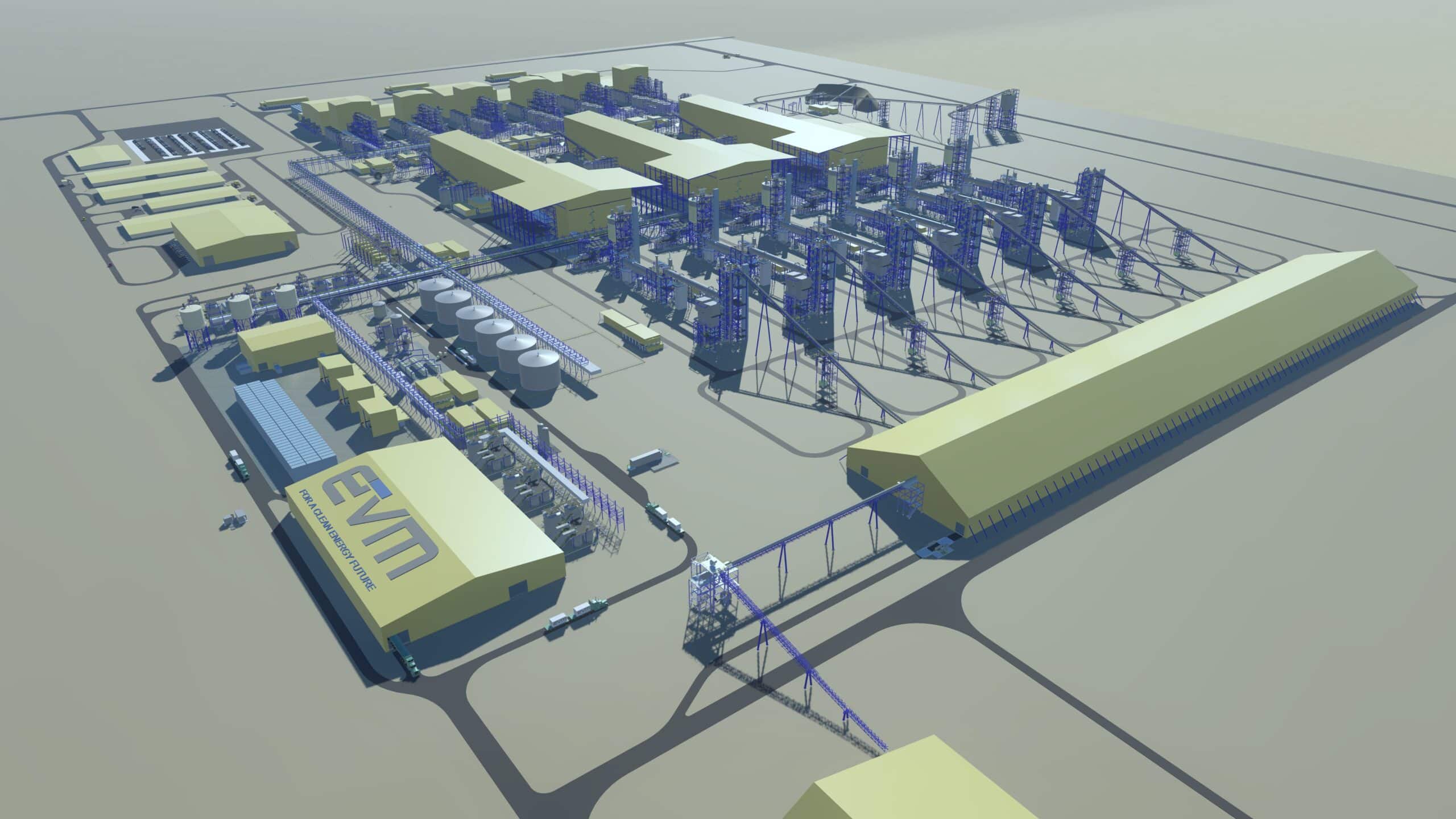 Spodumene Concentrate
(6% Li2O) Per Train